How does Amazon Bound help you to prepare for interviews?
Amazon Bound helps you start a successful career with Amazon and transform your life. We teach you how to communicate expertly, like an Amazonian, during your onsite Amazon interview loop.

Apply our Interview Mental Model
Effectively present your professional experience in the Amazon behavioral interviews.

Learn to Speak 'Amazonian'
Confidently apply Amazon's Leadership Principles during your interview.

Interview with an Amazon Bar Raiser
Practice with a mock Bar Raiser interview and receive a Hire/No-hire decision.
Meet your mentor
Nick Dimitrov
In 2013, Nick joined Amazon and co-founded Amazon Game Studios in a series of direct pitches to Amazon's CEO, Jeff Bezos. Amazon has since invested more than one billion dollars in the gaming space, by acquiring the game-streaming platform Twitch, and developing its own 3D game engine. Nick also became an Amazon Bar Raiser, one of a small and select number of Amazonians who decide whether the company should hire a job candidate or not. During his Bar-Raiser tenure, Nick has interviewed more than 350 job applicants and determined whether they raised the Amazon hiring bar.
In 2018, Nick left Amazon to start Amazon Bound, a company designed to help prepare job applicants to interview effectively with Amazon. As of May 2022, 69% of Amazon Bound's customers are hired by Amazon: a 6x higher rate than the average Amazon acceptance rate of less than 10%.
In 2020, Nick added a B2B service, called Bar Raiser, that helps companies to ship key milestones by hiring better. Bar Raiser shows and teaches our enterprise customers how to interview, evaluate, and hire quality candidates.

Nick is just superb! He has a lot of knowledge of the tech industry and is very passionate about passing on that knowledge.

Alvaro B.
Want to work at Amazon? Former 'Bar Raiser' launches startup to prepare candidates for tech giant's grueling interview process
In his five years at Amazon, Nick Dimitrov learned a thing or two about what it takes to interview stronger and land a job with the tech giant. Despite the fact that the company now employs more than 600,000 people worldwide ..
Continue reading on GeekWire

Your expected outcome
(as of September 7, 2023)
90% +
Not hired
Less than 10%
Hired by Amazon
< 10%
Hired by Amazon
Average Amazon Applicant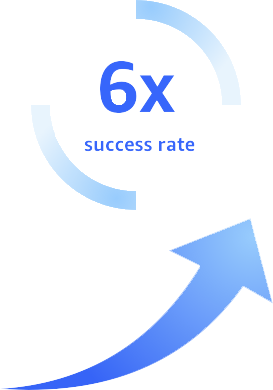 11%
Hired by other companies like Microsoft, Google, Lyft, Tableau, etc.
23%
Hired by Amazon within 3-4 months
44%
Hired by Amazon immediately
Applicant
Still unsure if you should enroll?
Try our free mini-course or book a 15-min Q&A phone call with our team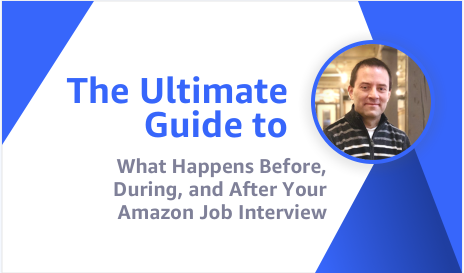 The Ultimate Guide to What Happens Before, During, and After Your Amazon Job Interview
Enroll for free
What our customers say
I got my dream job because I applied Nick's strategies in my interview. His strategies are practical, specific, and will improve your interview game. There is no downside, only upside.

Bermet J.
I received fast, personalized feedback on all my submissions, which was awesome. I'd recommend doing any of the programs not just for someone looking to work at Amazon but for anyone who has interview anxiety and wants to gain more confidence in their communication skills.

Nick S.
The assignments directly helps you answer the typical leadership questions asked during the interview. I would strongly recommend this course if you are looking to prepare for an interview with Amazon.

Karan J.
Start your journey today
Transform your life by becoming an Amazonian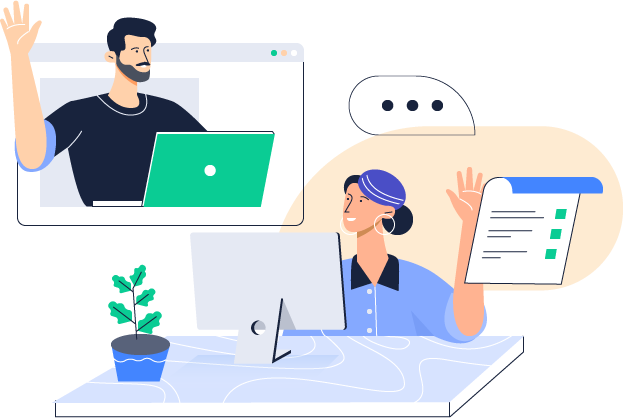 Enroll in a course
Join our mailing list and receive the ebook "3 Do-s and Don't-s for the Amazon Interview"
Koalanda LLC d/b/a Amazon Bound and any products or services offered by Amazon Bound and its affiliates do not belong to, and are not affiliated with, Amazon.com, Inc. or any of its subsidiaries or affiliates (collectively "Amazon") in any way. Amazon does not endorse Amazon Bound or our products or services in any way.