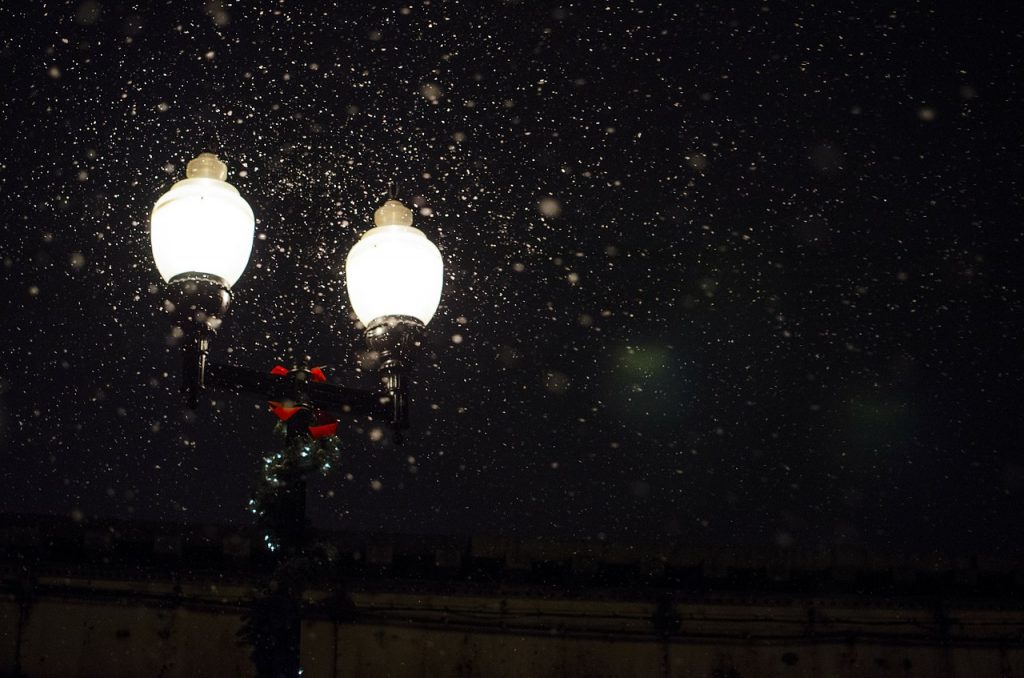 A Story about how Amazon Practices the Ownership Leadership Principle
The Ownership Leadership Principle is fundamental to Amazon. Amazon defines Ownership as: Leaders are owners. They think long term and don't sacrifice long-term value for short-term results. They act on behalf of the entire company, beyond just their own team. They never say "that's not my job." In the story below, I'd like to share how I got the chance to practice extreme Ownership on my very first day at Amazon.
My first day at Amazon: a gloomy Seattle morning on January 7, 2013. I walked into Amazon's Arizona building on 207 Boren Ave N to attend New Employee Orientation. I had no idea, at the time, that I was already late on a couple of deliverables that my future team had in store for me.
The New Employee Orientation (NEO)
I was bright-eyed and bushy-tailed, and eager to learn. In all, there were about fifty of us, newbs clustered in groups of four, around tables in a semi-large conference room. I remember how much younger everyone else looked than me.
That morning the time flew, from 8am to 1pm. A NEO Host (an Amazon veteran) ran the event and put us through our paces. I don't think many of us kept up with her (I also had no idea that, four years later, I would become a NEO Host myself). That morning, we just hang on, trying not to fall too far behind. We learned about Amazon's culture and Amazon's mission statement. We took part in interactive case-studies about the importance of the Leadership Principles. Then a guest exec speaker talked about what it took to become a successful Amazonian. A lot of what she said went over my head, but what had stayed with me since was how output defined success at Amazon.

Going to my team
By 1pm I was itching to go; loving life and ready to contribute. I had no idea how quickly I'd be given the opportunity. At 1pm sharp, my boss picked me up and we walked to our building Rufus (named after a Corgi which was Amazon's first dog.) We had lunch, and by 2pm my team disclosed me on a highly-confidential project: the Fire Phone. Such rapid disclosure was a pretty big deal because Amazon is incredibly serious about keeping projects confidential. The Fire Phone disclosure, for example, required my team to get a VP approval to disclose me, which they had obtained before my start date.
By the end of the day, I was to evaluate a game that a Seattle developer had been building for the Fire Phone for months on end. In January 2013, Amazon Game Studios didn't exist, and Amazon was relying on external partners to build launch games for the yet unannounced Fire Phone.
Putting the Ownership Leadership Principle to Work: Starting on my First Deliverable
By 4pm, my boss, his boss, and I drove to the developer's office and met with their owner and leadership. The NEO backpack was still on my back and my employee blue badge wasn't yet cleared by Amazon's servers. Yet, there I was, meeting with an external developer to evaluate their game and (as I would find out) to help determine if Amazon should cancel the project. Talk about putting the Ownership Leadership Principle in practice from Day 1.
The meeting with the developer ended at 7pm. Then, my boss, my skip-level boss and I debriefed, in the developer's parking lot, standing under a street lamp (in January, Seattle gets dark well before 7pm). My two bosses looked at me and, on the spot, asked me for an evaluation. They asked what I thought of the state of the game and, more importantly, of the developer's creative team. I said that based on what I had seen, the developer wasn't capable to deliver a game, at the quality and on the timeframe, that Amazon wanted. I said that if we were looking for a bar-setting launch title, we should either cancel the game or source it to a different, higher-quality studio. Over the next month or so, Amazon did decide to terminate development, in some part possibly, due to my recommendation.
Under a lamp post, at 7pm, on my First day at Amazon
The point here isn't that Amazon terminated a Fire Phone launch game (games get killed by the tens of thousands.) The point is that there I was, an Amazon newb, at 7pm on my first day, recommending to my superiors to terminate a project in which they had invested lots and lots of money. A project, which Amazon had presumably groomed to be a poster child for the shiny launch of their inaugural mobile phone. And I do believe that this situation was entirely set up by design. Amazon had made me a job offer on December 24, 2012 and had hired me on January 7, 2013. And then, later that same day, they had put me in the position to make a tough recommendation.
That's an example of speed, of Ownership, and of willingness to make the tough call. Amazon wouldn't have it a different way. They needed me (under a lamp post, with a NEO backpack on) to recommend killing a Fire Phone launch game. Only because that was the right thing to do.

So, if the above first day on the job sounds like somewhat you could see yourself doing, you might want to consider enrolling in "The Essential Course to Prepare for the Amazon Interview," and practice what it's like to answer real Amazon interview questions.