Episode 9: How Amazon Hired Me - AWS Sr. Engagement Project Manager
Episode 9: How Amazon Hired Me - AWS Sr. Engagement Project Manager
So, I arrived early, about 30 minutes early in fact, and checked into the front desk, and I thought I would use that that short time just to listen to some of my Leadership Scenarios that I had actually previously recorded so I can hear myself talking about them. And see how that came over in the communication aspect. And then being an experienced professional with many years of work, I was really encouraged by the amount of diversity I saw at Amazon: people walking up and down. So that was a very positive encouragement as well...
Listen
Episode Transcript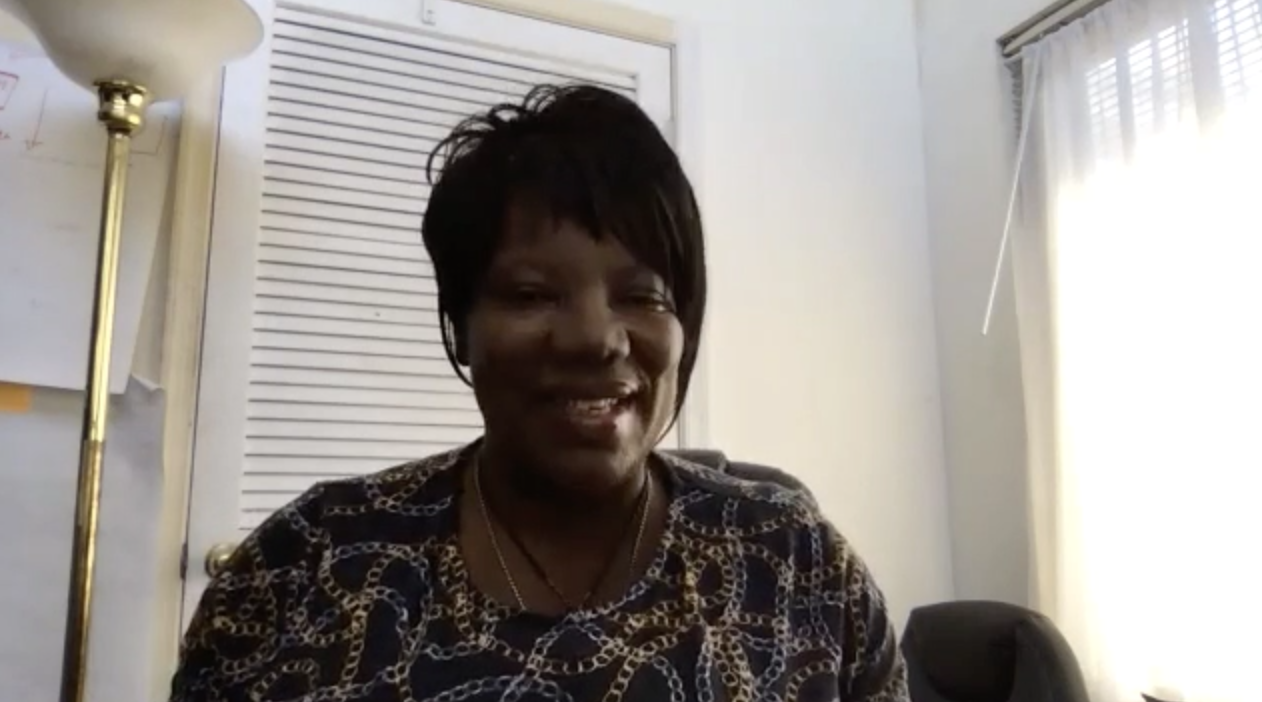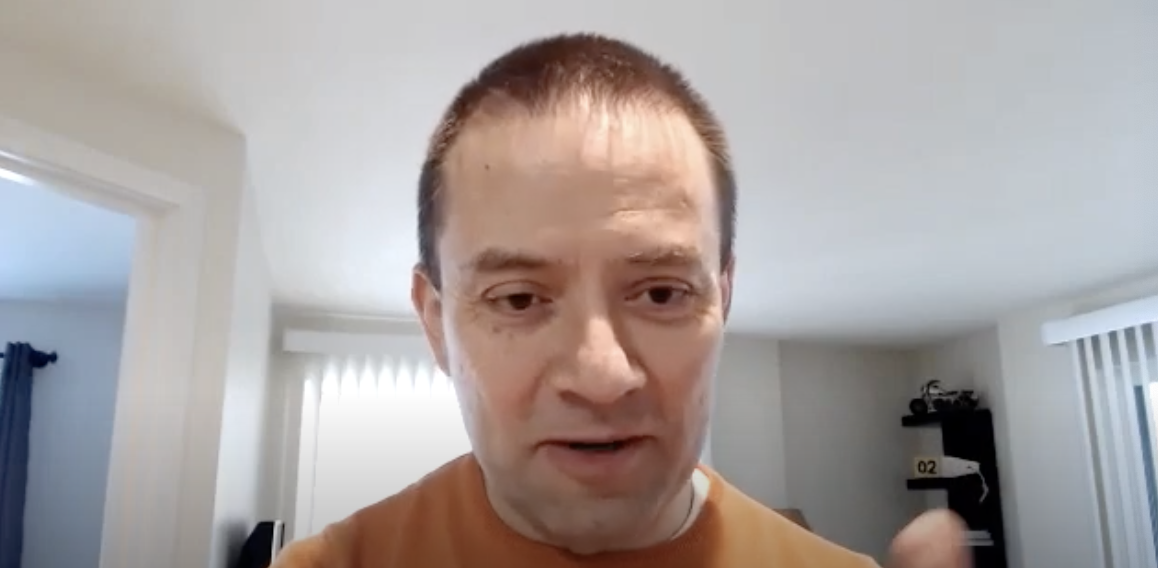 Nick: Hi everyone, welcome to a brand-new episode of the Amazon Bound Podcast. I would love to let you know that today with us we have Pam. I'm thrilled to welcome her to the program. She interviewed with Amazon slightly before the COVID-19 pandemic struck. She was a customer of our Premium Plus Package: The Complete Workshop to Prepare for the Amazon Interview and interviewed for the position of Engagement Project Manager with Amazon's cloud computing teams. The good news is that her interview went really well and she was deemed as a great fit for Amazon. But on the other hand, she wasn't deemed as an immediate fit, functionally, for the team she interviewed with. Therefore, Amazon encouraged her to keep interviewing for other roles and she started that process, as a lot of you know how that process goes. Unfortunately, at that time the Coronavirus pandemic hit and that complicated her journey quite a bit. But also, on the other hand (we have to look at things positively), I think this is one of the many reasons why she is such a great guest on the podcast today: because she is navigating as successfully as you could, these very tough times. And I thought it would be very helpful for a lot of you out there who are also in the process of interviewing with Amazon (or other companies for that matter), I thought it would be very helpful and maybe even inspirational to talk to someone like her, and ask for advice (through me, obviously), and hear what she has to share with us. So, without further delay, I would like to welcome her to the podcast. Hi!
Guest: Hi, thank you.
Nick: Yes. It's so great again to have you here. Thank you so much. Particularly in these, as I mentioned very challenging times, I I look up to everything that you've gone through and your tenacity and you persistence with the Amazon interview process. So, to get us going could you please tell us a little bit more about yourself professionally, please
Guest: Sure. So, I have a fairly unconventional path. I'm raised and brought up in the UK and then after University I went into the medical field working for the NHS and eventually became a registered nurse. My husband was stationed in the US Air Force. However, at that time he got orders transferring back States-side. So, we relocated back States-side. We were at a base near Washington DC and I went back to school to get the US equivalent of what would be an RN in the US. However, in the process after I took a couple of computer classes to make up the credits needed to graduate, and after took a couple of programming courses, I was kind of hooked with IT.
So, I changed my whole trajectory from the medical field to going in and majoring into computer science. And then from this, I started working for various IT companies; the program expanded my experience into IT administration and I took on more lead technical roles and then worked my way up to a technical project manager. And from there, I worked as a consultant for various Big 4 consulting companies and while I was working, I went back to school in the evenings. I got a Master's in Computer Science as well as studying and picking up different areas to the case of Project Management. So, it's been a composite of many experiences. And then for the last eight years or so, I've been very focused in the cloud computing arena; and I joined a small startup company which grew very quickly, very rapidly, up to the point where after about five years we were bought out by a major IT organization. So, I was able to have some really great growth experience and then working from a large IT company to a small start-up and working in very Innovative dynamic environment. So that's it in a nutshell.
Nick: Wow. It's extremely impressive. Just to hear your journey from starting out as a nurse to completely re-making yourself professionally to an IT and a Technical Product Manager person and then getting your Computer Science degree at night. I mean, it's so incredibly inspirational. So, moving on, let's make this even more actionable for people who are potentially in your shoes as well and interviewing with Amazon. Thank you again for being gracious to share your experiences with us. How did Amazon reach out to you? How did the whole process start?
Guest: Yeah. So, a combination of a few factors: one was that Amazon were building a second headquarters just outside of Washington DC in Arlington, which is Northern Virginia. And that was a very close physical proximity to me. And I'd also had a colleague who had also recently joined Amazon and they were working actually as Amazon recruiters. I reached out to him to congratulate him on his new job, and also sent him my resume, to see if there was a compatible role at the time that that I would be interested in. And he passed it on internally to fellow HR/Recruiter within his organization, especially for the public sector, because I had worked with a lot of clients that were federal or public sector. And he thought that that would be a good fit. So, he sent, then, over to the hiring manager and then the hiring reached out to him to set up an initial interview. So, a combination of networking, keeping in contact with old colleagues as well I think is also key. And making sure your resume gets out there and stands out to folks looking for specific roles.
Nick: I'm so happy to hear you say this because we sound like a broken record you have to use your referrals; you have to use a network. It's great to hear that you've used that path as well; and you are yet another proof point that Amazon leans so heavily (and not just the Amazon but a lot of other places) they lean exceptionally heavily onto referrals by internal employees. And it's really encouraging to hear that this is a path that does work.
How did you prepare for the interview? Amazon reached out and how did you get ready?
Guest: Yeah, so I started to do some research on Amazon, specifically AWS, which was the team that I was looking at, and how they implement the various cloud-solution strategies to different customers. And also looking at the job description and the team and how they interface within AWS as well. So, doing that background research, I also created an account with the AWS free tier, so I could get a hands-on feel of their products and how that's implemented, as well. And I thoroughly familiarized myself with the Amazon Leadership Principles.
And since the interview is a two-part process: the first is a phone screen with the hiring manager typically one-on-one. And then if you are successful with that initial phone screen, then you're invited to Amazon on-site. So, I feel like I underestimated the phone interview initially, and the prep that I did, although it was sufficient, it led me to do a much deeper dive when it came to the on-site interview and to really evaluate the Leadership Principles and how closely my experience would fit and illustrate the Leadership Principles, as well. And I have to say though, until I really started working with Amazon Bound, working for yourself Nick, the course really helped guide me to develop a framework and really immerse myself in that Amazonian mindset, and in the Amazon Leadership Principles. And really pull out and illustrate from my past experience how I'd achieve them, using the Leadership Principles. That was very invaluable to have that framework, that mindset there.
Nick: Then great. So, then you crunch through all these reams and reams of information and documents. I loved hearing how you actually got yourself an account with AWS and got through the functional prep there as well, which is very helpful.
And then the big interview day comes how did that go?
Guest: So, the Amazon on-site interview was set for Friday afternoon, after lunch. I had a very relaxed morning. It was going to be very short drive to the Amazon site for me, less than 20 minutes. And so I was very focused in the morning on being very relaxed. So, instead of reviewing all the Amazon Principles and my scenarios, I decided to relax. I went for like a 15-minute walk in my neighborhood and really just did a 15 -minute, what I call a zen meditation, just focusing on myself. And I went back to something which I'd read about some golfers. They visualize themselves being successful having a very successful round of golf before they actually physically go and play. So, I even just visualized myself sitting in the room talking about my scenarios, being a very positive and relaxing experience, before that.
I did have lunch, I had a very light lunch and also took a bottle of water with me, which I was glad because I think I've thoroughly underestimated how long your throat can get dry when you're talking for hours on end. So, I think just being aware of some of the pre-prep, just from a physical aspect is important because it's four or five hours where you're just doing straight talking.
The other thing I would just say was they also provide you with a list of names of people that are going to interview you. So, an added thing for your Amazon interviewing toolbox is just to do a little research on LinkedIn of those people too. And it gives you an opportunity to see what their backgrounds are, what their organizational fit are, and any special interests, so you can formulate some good questions and get as much out of the interview for yourself, as much as you put into all the prep as well.
It's really a two-way street and see if you're a good fit for them and vice versa. For example, I had a lot of experience working with big data and one of my interviewers' specialty was Big Data, so I was able to formulate some really targeted Big Data questions to see where he thought trends were going. So, I definitely highly encourage folks to do that, as part of their interviewing toolbox.
So, I arrived early, about 30 minutes early in fact, and checked into the front desk, and I thought I would use that that short time just to listen to some of my Leadership Scenarios that I had actually previously recorded so I can hear myself talking about them. And see how that came over in the communication aspect. And then being an experienced professional with many years of work, I was really encouraged by the amount of diversity I saw at Amazon: people walking up and down. So that was a very positive encouragement as well.
After about 20 minutes somebody came by they took me back to a room where the interview process was going to be held. However, I will say, out of the five people that were scheduled to interview me there's only two of them that were the original people. So, I had to improvise and be very flexible with the prepared questions that I had. So that's something important to note, if things go off script. An important plan is be flexible and improvise.
The first two hours went very well. My third interviewer was definitely the mythical Bar Raiser, and I identified him by the types of questions he asked. Very much deep-diving into different scenarios, analyzing the very data that I provided, and really keying in on that data as well. Each interview ran about 45 minutes or so, and then moved on and another interviewer would come with a different perspective. And one interviewer was very transparent and realistic about the day-to-day working at Amazon. So that was a very good thing to note, very helpful as well. And it's a good opportunity to really ask questions to see if you are a good fit for Amazon and working at that role as well.
Nick: Wow, it's so it's so interesting to hear you describe the experience so deeply and so fully. Because it just gives me and I'm sure it gives a lot of other people as well the perception that this is a very elaborate process. And as you mentioned, you need to be mindful of a number of things: starting from how relaxed you are, and how well-hydrated you are, and how much energy you have; going through being able to answer questions deeply and in your particular case even recording yourself ahead of the interview which is incredibly impressive.
So, I think that one of the key takeaways is, the more you prepare the better, on the one hand. But also, on the other hand, there comes a cut-off point before the interview, where you should just stop and just let everything marinate and become your own in your head, if you will. And then, two, be prepared for these curve balls, right, because it's a very dynamic process. In your particular case, it manifested itself in a couple of the interviewers switching at the last second, and the Bar Raiser asking these tough questions. So, it just really is a process that tends to evaluate the substance of you, your professional substance. And the best way, I think, to prepare is to just double down on your foundational knowledge and Leadership Principles and just be yourself during the interview. It sounds like you did a really strong job on that one.
Guest: Yeah, absolutely. Definitely doubling down and being yourself is definitely key.
Nick: Yeah. So, this gauntlet finishes with five long interviews. How did you feel at the end of the day?
Guest: So, at the end of the day I felt very relieved that this is now behind me. By about the third hour, I could feel my energy depleting but I kept focusing. And even just asked some clarifying questions. Because they answer that and so that helps you stay focused as well. And even though you feel yourself depleting down as the hours go by, just keep yourself focused and keep that person engaged because they also are taking notes on their laptop as well, as they're talking to you. And it helps them and it helps you when they go back to the feedback session to evaluate yourself as a candidate.
So, the first couple of hours went really well. Like I said when it was over, I felt very relieved. Having gone through the process, so now you're on the other side, and then you start playing the waiting game. That's the next stage after that.
Nick: Yeah. So, speaking of the waiting game: when did you hear back from Amazon, after the interview?
Guest: So yeah, I heard back from Amazon within three days. So, it's done by email and not by phone. And so, the response I got was while they thought I was a good fit for Amazon, I wasn't a good fit for that particular role with the team. But they also invited me to apply back for various other roles at Amazon, as well. So, I think the key takeaway from there is to not look at that as a… take that as constructive and positive, and use that feedback to prepare yourself for the next time you're going to run that gauntlet. So, I think that's a good way of always, I call it a post constructive your next stepping stone.
Nick: I fully agree. I think you're incredibly accurate when you say how this is a process which cuts both ways, right? They evaluate you and you evaluate them and I've talked to a lot of other customers and folks who have interviewed with Amazon. Obviously, don't take a rejection from that particular team, too hard, too much, because, particularly in your case, you did raise the bar. They did consider you s fit. And this is just maybe a couple of small nuances that they were looking for, and you just keep knocking on the door. And along those lines of being tenacious and persistent and having this holistic preparation and presentation of yourself, the process keeps going until a successful outcome, I'm sure So, what was one of the more memorable parts of the whole interview process for you? Whether it was unusual or funny or impressive.
Guest: Yeah. So, in one part of the interview, I was walking through a scenario and talking about growth in the startup and elucidating on the Leadership Principles, and I actually compared the challenges back to when I had an Amazon account in the very beginning, when Amazon was selling books for instance and just seeing the growth of Amazon going into same-day, next-day, grocery deliveries, Amazon Prime, and the impact it's made in providing customer service and really the user experience. So, I think the interviewer was very floored that I had went for so long and staying with them. And just showing how just being with them from the very beginning builds brand loyalty. However, in saying that he also countered with: "What could Amazon still improve on?"
So, as I said, be well prepared and improvise in writing those questions. So, I provided a lot more my experience for example around, sometimes the user experience when you don't get your Prime on time. So, I think that providing feedback to Amazon in some of the gaps that they have in user experience is also very helpful for them as well.
Nick: Absolutely. So, I think it's very helpful to hear it from someone like you because asking good questions is a very important ingredient of you being hired and being given the offer. However, Amazon considers good questions to be questions that are thought-provoking, right? Not just a bunch of softball questions, but also questions that are maybe antagonistic to an extent, or maybe are probing, or as we all know Amazon keeps mentioning how the customers are always divinely dissatisfied. And we are all customers, and I think those Amazonians in those interviews are looking for this type of tough customer feedback, without of course being disrespectful. As long as you base the feedback on data and you draw from your experience as a customer, I think that's only going to help you shine when the time comes for you to ask them questions.
Guest: Absolutely.
Nick: Yeah. So, then what advice do you have for others who are in your shoes currently? As I mentioned at the very beginning, I think you're a very inspirational person for your stick-to-it-iveness. And these are such difficult times of isolation and uncertainty. Yet you keep knocking on the door to improve yourself, to improve your career, to improve the lives of yourself and of the people who you love. How would you advise others to proceed in these Coronavirus-pandemic days?
Guest: Sure. So, I think in these COVID-challenged days, it's very important to stay very positive and focused on your end goal. And use the time to pick up additional skills, anything that adds value to presenting yourself as a candidate. So, for example, I'm actually getting ready to interview again with Amazon for another role as a Sr Cloud Delivery Manager, and I've used the time that I've been secured at home to pick up some AWS certifications of Cloud Practitioner and Certified Solutions Architect.
So, I think I now go back with those as well and saying: "Hey, you know, I've achieved these." And then also just set aside, I would say, a couple of hours each day just to focus on seeing how you can add value and skill to your breadth and experience that you already have, and really be tenacious. Reach out to Amazon recruiters on LinkedIn, for example, and expand your network and just keep up with old colleagues and even expand your experience with Amazon products. I bought Alexa recently and I had no idea, for example, I can use it to change the channels on TV without a remote. So just little tiny things like that. I know some people are working from home for the first time but even pulling in some of the challenges you've had. What are some of the infrastructures you've had to go through to make that a very successful solution for you to be productive as well.
So, I think pulling all of those things and weaving them into a scenario is very helpful as well. Go to AWS specifically has a news blog, and you can go on there and sample some of their AWS online webinars, virtual sessions, some of the archived sessions show a lot of new products coming out and innovations. So really immersing yourself in some of those online conference archives are good. And you can reference those in your upcoming interview as well. So, there's many things you can pull in as we stay focused on your end goal, and me pulling some of the challenges and make them into positives for your upcoming interview with them.
Nick: I'm so glad to hear you exude that positivity. I truly admire that tenacity that you exhibit. And it's so great to hear that there's a next interview round scheduled, which is, as you said, a direct result of your early successful performance. And I fully agree: I think as long as we all stay as positive as we can, given the circumstances, and as long as we put one foot in front of the other. And, as you said, you can make these somewhat seemingly small steps, small progress on a daily basis, but it does add up in the long run. As Bezos says, over a sufficiently long enough amount of time, you can fill a bucket with a dropper. And we all should take that to heart and I'm just so thrilled to hear how your persistence seems to be paying off.
A couple of more questions, maybe. What would you do differently, in hindsight? Now, that you've been through the process once, as you're getting ready to go through a certain portion of it again? What would you tell yourself, and others, that you should do better, the second time around?
Guest: So, I think, as I mentioned previously, I felt I unprepared for the phone interview initially. So, I would focus on that as much as I would focus on the on-site. And especially today with COVID, the on-site is probably going to be a virtual on-site, with several people. Just making sure you have a backup connectivity. I've been on an interview where the person's IPS went out. So just anticipating, this is unusual circumstance, just anticipate it and alternatives for backups.
So, I think that's essentially what I would have done in hindsight. Just make sure I prepare for phone interview as much as I did for the on-site.
Nick: Let's see. Maybe, the last question that comes to mind is something we're trying to add to the program going forward. What question would you suggest that I asked to the next guest of our podcast?
Guest: Sure. So, this leads me to, reminds me of something that an Amazon HR recruiter said to me about the whole process. They said to me that it is not a sprint; it's a marathon. So, having said that, and knowing the process and how arduous it can be, I think my question for your next guest would be, "What makes them still want to go through the whole process, again?" So that would be a question, "What drives them to go through the whole process and knowing the framework of what they're going to have to go through?"
Nick: Yeah. It's a great question and I think we all might have a slightly different answer. But thank you. And if the next guess is stumped, I will point them to you, to get an inspiring answer from you on that as well. So, thank you again. I just can't say thank you enough. It's been such an honor and such a thrill to talk to you. Best of luck in your upcoming interview, and we really really appreciate the time. Thank you very much, Nick.
Guest: Absolutely.
Nick: So that wraps it up for today's latest episode of our podcast. Thank you for listening. Thank you for potentially subscribing to our podcast. If you haven't subscribed yet, please do so, wherever you get your podcasts. Please give us a review, please send us feedback and best of luck in interviewing with Amazon. Chin up stay positive in these difficult times. Thank you again for listening. Best of luck. Bye bye.
Koalanda LLC d/b/a Amazon Bound and any products or services offered by Amazon Bound and its affiliates do not belong to, and are not affiliated with, Amazon.com, Inc. or any of its subsidiaries or affiliates (collectively "Amazon") in any way. Amazon does not endorse Amazon Bound or our products or services in any way.