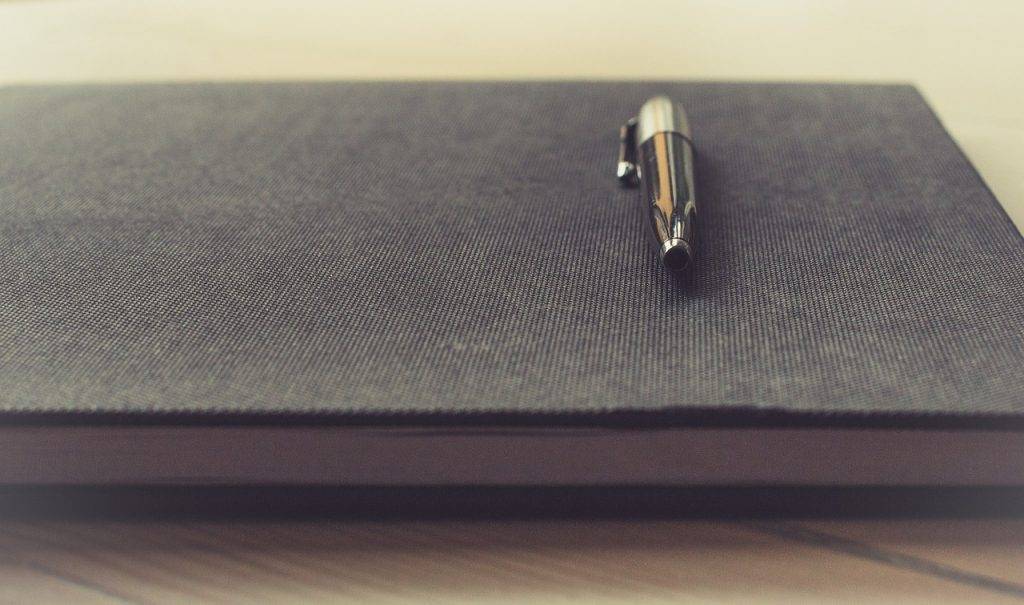 Throughout Amazon's existence, Jeff Bezos has engaged in the practice of writing annual letters to Amazon's shareholders. He includes each letter in Amazon's annual report for the year, and discusses his business beliefs and overall philosophy in running Amazon. These letters provide a remarkable insight into Bezos's vision, which has, in turn, defined the very essence of Amazon's culture.
Below, I've listed links and brief summaries of all Amazon shareholder letters to-date, starting with the very first, cornerstone one from 1997.
Bezos's wisdom and vision are on display in these letters. Therefore, most any business leader, from the entrepreneur to the CEO, would benefit from reading Bezos's time-tested lessons and vision. These letters are also a must-read for anyone who wants to work for Amazon or learn about the company in general. Enjoy!
1997 Shareholder Letter
The fountainhead of everything that Amazon stands for. This is the very first Amazon shareholder letter and the one that started it all. In the letter, Bezos explains indelible Amazon concepts like Day 1, customer obsession, long-term focus, making bold investment bets, and hiring the right people. This letter is the only one that Amazon re-publishes every year, side by side with the latest shareholder letter. Bezos insists on republishing the letter to educate any new shareholders about the philosophy that drives Amazon's "many concrete, non-abstract decisions."
Read the full 1997 shareholder letter.
1998 Shareholder Letter
Questions to ask before making a hiring decision. Bezos shares the three questions to consider before making a hiring decision: 1) will you admire this person; 2) will this person raise the bar; and 3) along what dimensions might this person be a superstar. Bezos also stresses the importance of hiring people who are customer-obsessed: "I constantly remind our employees to be afraid, to wake up every morning terrified - not of our competition, but of our customers. We consider customers to be loyal to us, right to the point when someone else offers them a better service."
You, too, could get ready to interview with Amazon and practice answering real Amazon interview questions by enrolling in "The Premium Package: The Premium Course to Prepare for the Amazon Interview."
Read the full 1998 shareholder letter.
1999 Shareholder Letter
I own 100 shares of Amazon.com. What do I own? Bezos answers the above question in a clear and concise way. It is also interesting to see 1999 was the year when Amazon started diversifying from selling books into selling toys, games, and other items online.
Read the full 1999 shareholder letter.
2000 Shareholder Letter
Innovation and long-term thinking in a time of crisis. This was the year of the dot-com crash, yet it's remarkable to witness Bezos's vision during these dark times. He ventured the incredible prophecy of "we still believe that some 15% of retail commerce may ultimately move online." In hindsight, this was a timid prediction, but the sheer audacity to make it in 2000, amidst the Internet bloodbath speaks to the vision of the company, and of the person.
Read the full 2000 shareholder letter.
2001 Shareholder Letter
First glimpse at Amazon Prime and the flywheel business concept. Amazon is experimenting with a very early incarnation of Prime: "We lowered prices again in January when we offered a new class of shipping that is free (year-round) on orders over $99." Bezos also discusses early elements of Amazon's (now famous) flywheel concept: "Cost improvement makes it possible for us to afford to lower prices, which drives growth. Growth spreads fixed costs across more sales, reducing cost per unit, which makes possible more price reductions. Customers like this, and it's good for shareholders. Please expect us to repeat this loop."
Read the full 2001 shareholder letter.
2002 Shareholder Letter
Quality customer experience and low prices are not mutually exclusive. Bezos discusses the differences between a retail business and an online business, which is bolstered by the flywheel effects of small variable costs. We also witness for the first time Amazon starting to share its online real estate with third-party sellers (currently, one of Amazon's four flywheel businesses.)
Read the full 2002 shareholder letter.
2003 Shareholder Letter
Keep a long-term perspective by being an owner, not a tenant. Bezos will later evolve this philosophy into "be a missionary, not a mercenary." However, in this letter, he talks about staying focused on customers by adding new customer-friendly features to amazon.com. This letter is also about a page long: one of the shortest of the bunch.
Read the full 2003 shareholder letter.
2004 Shareholder Letter
Amazon's financial focus is on growing free cash flow per share. This is one of the more prosaic and tactical shareholder letters. Bezos is effectively teaching shareholders about how growing cash flow is as important as growing earnings.
Read the full 2004 shareholder letter.
2005 Shareholder Letter
Data wins all wars, but judgment is as important in the long run. At Amazon, data and math do the heavy lifting. However, judgment is as important in strategic areas that lack precedent, such as continually lowering prices, launching Prime in 2005, and allowing third-parties to the Amazon marketplace.
Read the full 2005 shareholder letter.
2006 Shareholder Letter
Nurture a culture of innovation. Bezos talks about how to keep alive the culture of innovation, despite Amazon's growth. "I remember how excited we were in 1996 as we crossed $10 million in book sales. It wasn't hard to be excited—we had grown to $10 million from zero. Today, when a new business inside Amazon grows to $10 million, the overall company is growing from $10 billion to $10.01 billion. It would be easy for the senior executives who run our established billion dollar businesses to scoff. But they don't. They watch the growth rates of the emerging businesses and send emails of congratulations. That's pretty cool, and we're proud it's a part of our culture." This is also the first letter that talks about AWS as a new Amazon business focusing on a new customer set: software developers.
Read the full 2006 shareholder letter.
2007 Shareholder Letter
Amazon launches the Amazon Kindle. Bezos talks about how Amazon developed the Kindle and how the Kindle sold out in 5.5 hours after launch. In hindsight, it's remarkable how much Amazon has evolved beyond the Kindle since, and how the revolutionary Kindle that defined the company ten years ago is just another product line today.
Read the full 2007 shareholder letter.
2008 Shareholder Letter
Working backwards is in Amazon's DNA. Amazon always starts with the customer and works backwards from the customer. Bezos also talks about the customer experience pillars (a recurring concept from the 1997 letter, but better articulated now and with more proof points.)
Read the full 2008 shareholder letter.
2009 Shareholder Letter
Focus on customers and let the financial goals take care of themselves. Bezos discusses Amazon's rigorous goal-setting process and how it exclusively focuses on setting customer-centric goals. "Our annual goal-setting process begins in the fall and concludes early in the new year after we've completed our peak holiday quarter. We have a high bar for the experience our customers deserve and a sense of urgency to improve that experience. For 2010, we have 452 detailed goals with owners, deliverables, and targeted completion dates. In the 452 goals, the terms net income, gross profit or margin, and operating profit are not used once."
Read the full 2009 shareholder letter.
2010 Shareholder Letter
Amazon implements its internal technologies as services. Bezos quotes Arthur C Clarke who said that 'sufficiently advanced technology is indistinguishable from magic.' As a consequence, Amazon has built its technologies as service-oriented architecture (SOA) because no off-the-shelf solutions could accommodate the business needs of the company. This reliance on SOA has paid dividends with Amazon now selling its internal technologies as AWS services.
Read the full 2010 shareholder letter.
2011 Shareholder Letter
Self-service platforms are more efficient than gatekeepers. This shareholder letter lists interviews with happy customers of AWS, Kindle Direct Publishing (KDP,) and Fulfillment by Amazon (FBA.) Amazon is not only creating powerful, self-service platforms but removes gatekeepers and turns over the decision-making directly to customers.
Read the full 2011 shareholder letter.
2012 Shareholder Letter
Be customer-obsessed, not competitor-obsessed. Being customer-obsessed provides internal pressure to innovate and constantly exceed the customers' expectations. Bezos shares how Amazon is focused on the long haul, not on short-term fluctuations in perceptions or stock price: "We aren't 10% smarter when the stock goes up by 10%, and conversely aren't 10% dumber when the stock goes the other way."
Read the full 2012 shareholder letter.
2013 Shareholder Letter
The process of invention is messy, decentralized, and requires patience. Bezos takes the reader on a tour of a diverse set of new Amazon bets and inventions: Fire TV, Amazon Game Studios, Amazon Appstore, etc. This is a bold letter because it unveils a number of early unstructured bets, the majority of which have not become commercial successes, in hindsight.
Read the full 2013 shareholder letter.
2014 Shareholder Letter
Amazon has built three flywheel businesses: Marketplace, Prime, and AWS. This is likely my favorite shareholder letter (and not because it's the first one after I joined Amazon :-). Bezos talks about how over the first 20 years of its existence, Amazon has been in the business of building flywheels. A flywheel business is one that offers so much value to customers that, after a certain inflection point, it starts accelerating under its own velocity.
Read the full 2014 shareholder letter.
2015 Shareholder Letter
Amazon's invention machine: one-way-door decisions vs. two-way-door decisions. Bezos loves taking bold investment bets because, in business, one can score 1,000 runs with one a single at-bat (unlike baseball). One-way-door decisions are rare because they are decisions which you can't reverse. However, the majority of decisions are reversible (two-way-door ones,) which should encourage businesses to take bold bets.
Read the full 2015 shareholder letter.
2016 Shareholder Letter
Jeff, what does Day 2 look like? Bezos describes the differences between a Day 1 company (which is the very bedrock of Amazon's culture,) and a Day 2 company. His specific words are: "Day 2 is stasis. Followed by irrelevance. Followed by excruciating, painful decline. Followed by death. And that is why it is always Day 1." Bezos also offers a method to ensure that Amazon's culture always remains a Day 1 culture. The most important part of that method is to make quality decisions quickly.
Read the full 2016 shareholder letter.
2017 Shareholder Letter
High standards require time. This is a deeply thoughtful letter where Bezos describes how there are no shortcuts to excellence. High standards are domain-specific, are developed in time, and require having realistic expectations.
Read the full 2017 shareholder letter.
2018 Shareholder Letter
Bezos identifies the cultural Amazon traits of "having a beginner's mind" and "scaling your failed experiments" as main sources behind the growth of Amazon's inventions: from the growing share of 3rd party sellers on Amazon's retail platform, to services like AWS, Alexa, and Amazon Go. "The outsized discoveries," he asserts, "the "non-linear" ones – are highly likely to require wandering."
Read the full 2018 shareholder letter.
2019 Shareholder Letter
This letter is likely the one that is most unlike any of the previous ones. Amazon's CEO speaks almost exclusively about the COVID-19 crisis and the changes it's ensued to the world. Bezos spends time to discuss non-business topics such as testing, essential services, climate change, philanthropy, and education, among others. While such a change in tone is entirely called for, given the difficult times so far in 2020, a part of me misses the ingenuity, brilliance, and zeal of the previous letters. I am convinced these Amazon traits are intact and well, and that they will come back to these shareholder pages once again, when the world survives the COVID-19 pandemic.