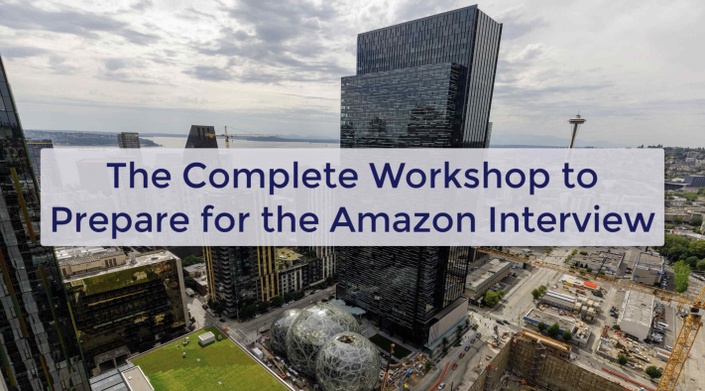 The Complete Workshop to Prepare for the Amazon Interview
An Experiential Workshop to Prepare and Present your Professional Autobiography in a Crystal-clear way During the Amazon Interview
Watch Promo
Enroll in Course
If I asked you, right now, what was your most valuable asset… How would you respond? Would you tell me it's your home? Or your 401k? Your bank accounts?
I think the answer is simple. If you are younger than 60, your most valuable asset is your Human Capital. What I refer to as Human Capital is the present value of your future professional earnings from the current point in time to the end of your career. Human Capital quantifies your opportunity cost and gives you an unbiased framework to make future tradeoff decisions. Should you start a business? Should you invest in the stock market? Something else?
These are all valid choices, but how about a wholly different option? How about becoming a full-time Amazon employee?
Becoming an Amazonian means that you will get the chance to work on incredibly ambitious projects and build a rewarding professional career (and, as a by-product, earn hundreds of thousands of dollars, maybe a million or more.)
In other words, becoming a full-time Amazon employee is a no-brainer when it comes to investing in your Human Capital. And that is where I can be of service to you: I know Amazon's culture and can share actionable advice to help you get employed there, if you really wanted to take that leap.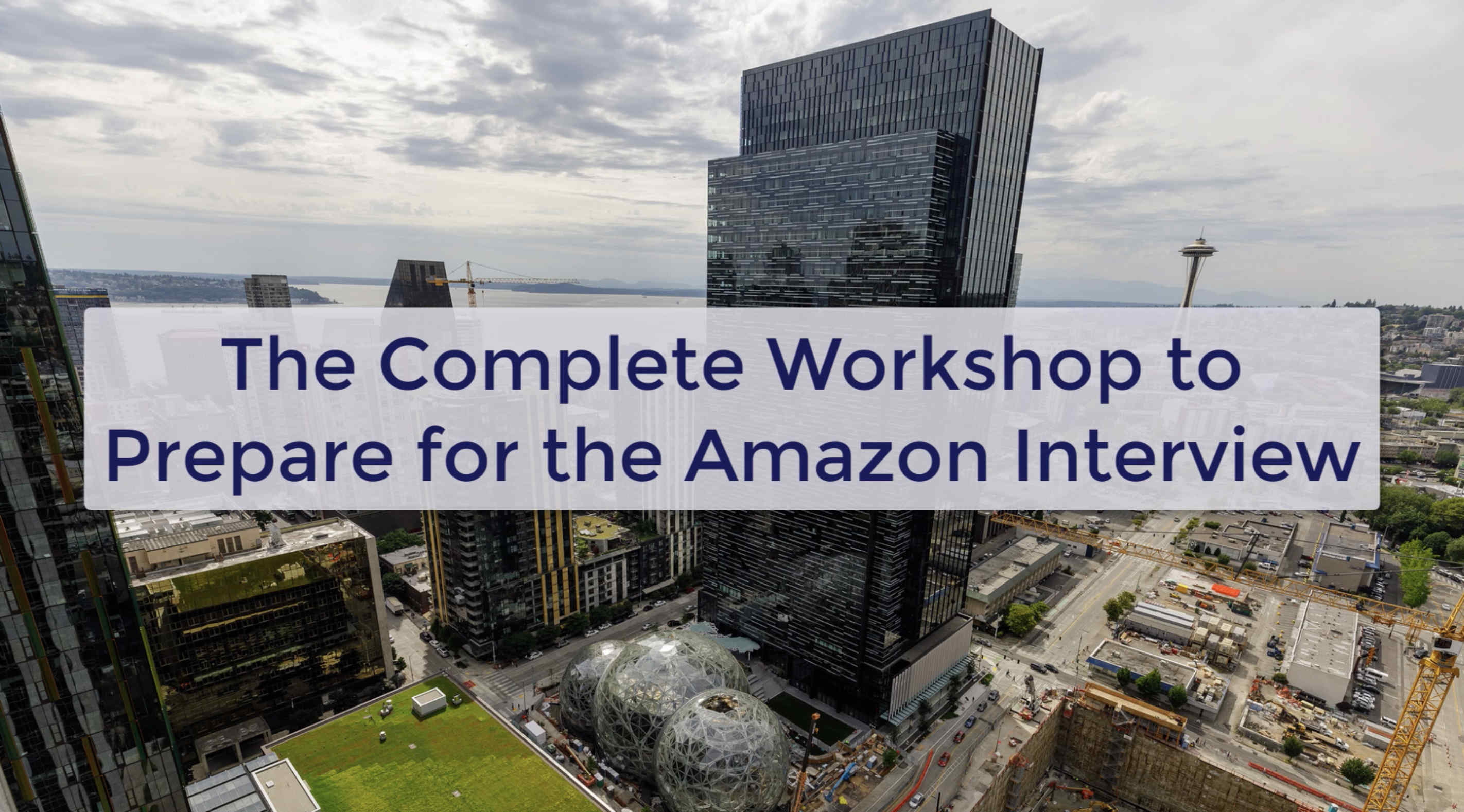 "The Complete Workshop to Prepare for the Amazon Interview" is a laser-focused exercise that will help you prepare and present your professional autobiography in a crystal-clear way that Amazon will understand and appreciate.

More specifically, The Complete Workshop will help you craft your professional experience via Amazon's behavioral SOAR (Situation-Obstacle-Action-Results) interview format. You will participate in Leadership-Principle case studies and describe your top professional accomplishments and failures in the SOAR output. You could elect to enroll in a 1-1 workshop or in a group workshop with other Amazon job candidates like you. No matter the format, you will present your accomplishments in person and learn by doing, with instant feedback of what works and what to improve.

In addition, you will participate in a hands-on exercise of how to effectively prepare the written sample that Amazon expects from senior-level applicants prior to their interview.

Lastly, I will interview one candidate per group workshop, as an Amazon Bar Raiser would, with real Amazon interview questions, in a live Amazon interview. As an optional add-on for technical candidates, a former Amazon employee in your functional track (SDE, SDM, SA, TPM, etc.) will interview you with relevant questions for your respective function. The live interview section(s) of The Complete Workshop conclude with a "hire" or a "no-hire" recommendation, as practiced by Amazon. I will clearly explain the rationale for the recommendation and coach you on how to improve your interview outcome.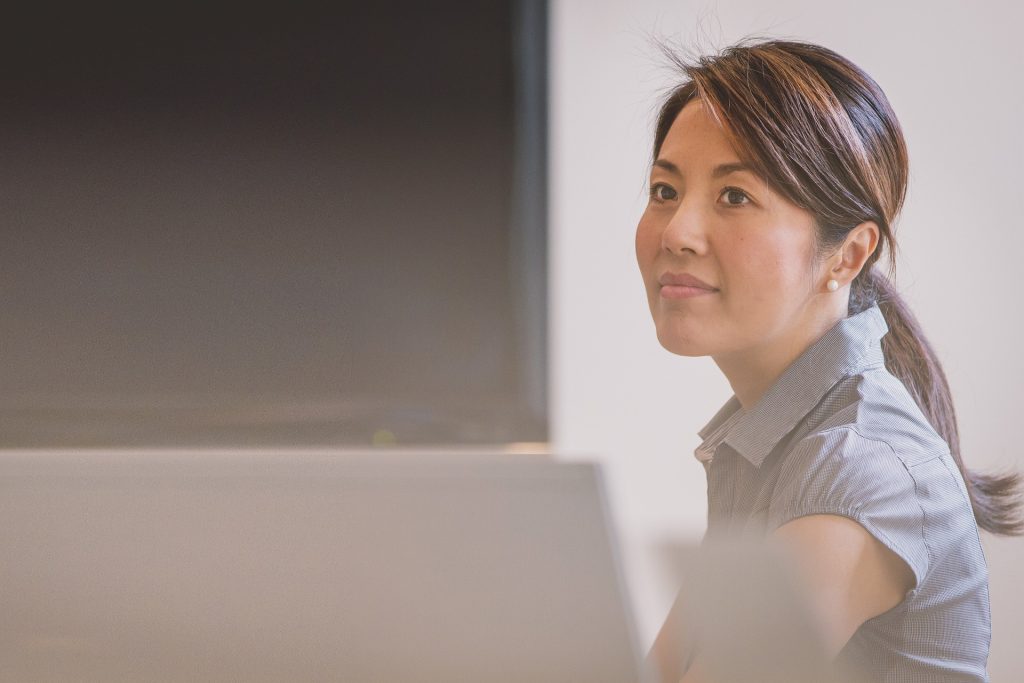 This type of coaching is helpful because Amazon does not provide official interview feedback to rejected candidates. In contrast, during The Complete Workshop, you will receive constructive and safe feedback, where the outcome won't count against you.
So, what are you waiting for? Come on in, and let's learn how to interview effectively with Amazon by going through this experiential workshop together.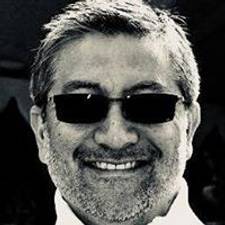 "An eye-opening experience that would help candidates who want to interview with Amazon. Nick is knowledgeable and passionate to get you immersed in Amazon's culture and leadership principles. It's a day-long event so make sure to come prepared with your assigned homework. I highly recommend this workshop!"
- Edward Ventura, Seattle, WA; customer of "The Complete Workshop to Prepare for the Amazon Interview"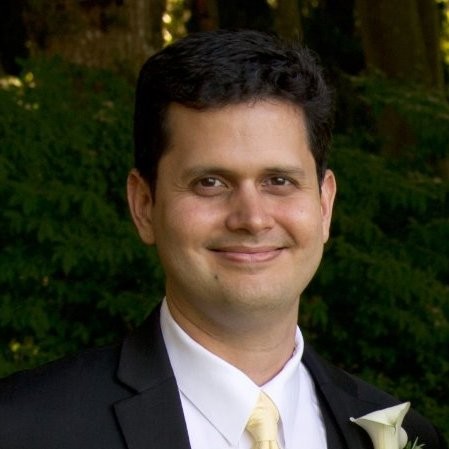 "Nick was great. We started out by going over Amazon's culture, followed by insights from a guest Amazon speaker. We then did case study work - discussing our top 20 professional accomplishments in the Amazon vernacular. In the second half of the day we practiced responding to Amazon's written interview questions. Nick interviewed one of us live, wrote extensive interview feedback, showed us his written feedback and discussed how Amazon would assess the example candidate. Overall Nick's workshop was very well organized. He clearly cares about delivering a quality experience. I would recommend this experience to Amazon candidates, but also to anyone interested in improving their corporate interviewing skills."
- Seth Sanusi, Seattle, WA, customer of "The Complete Workshop to Prepare for the Amazon Interview"
Your Instructor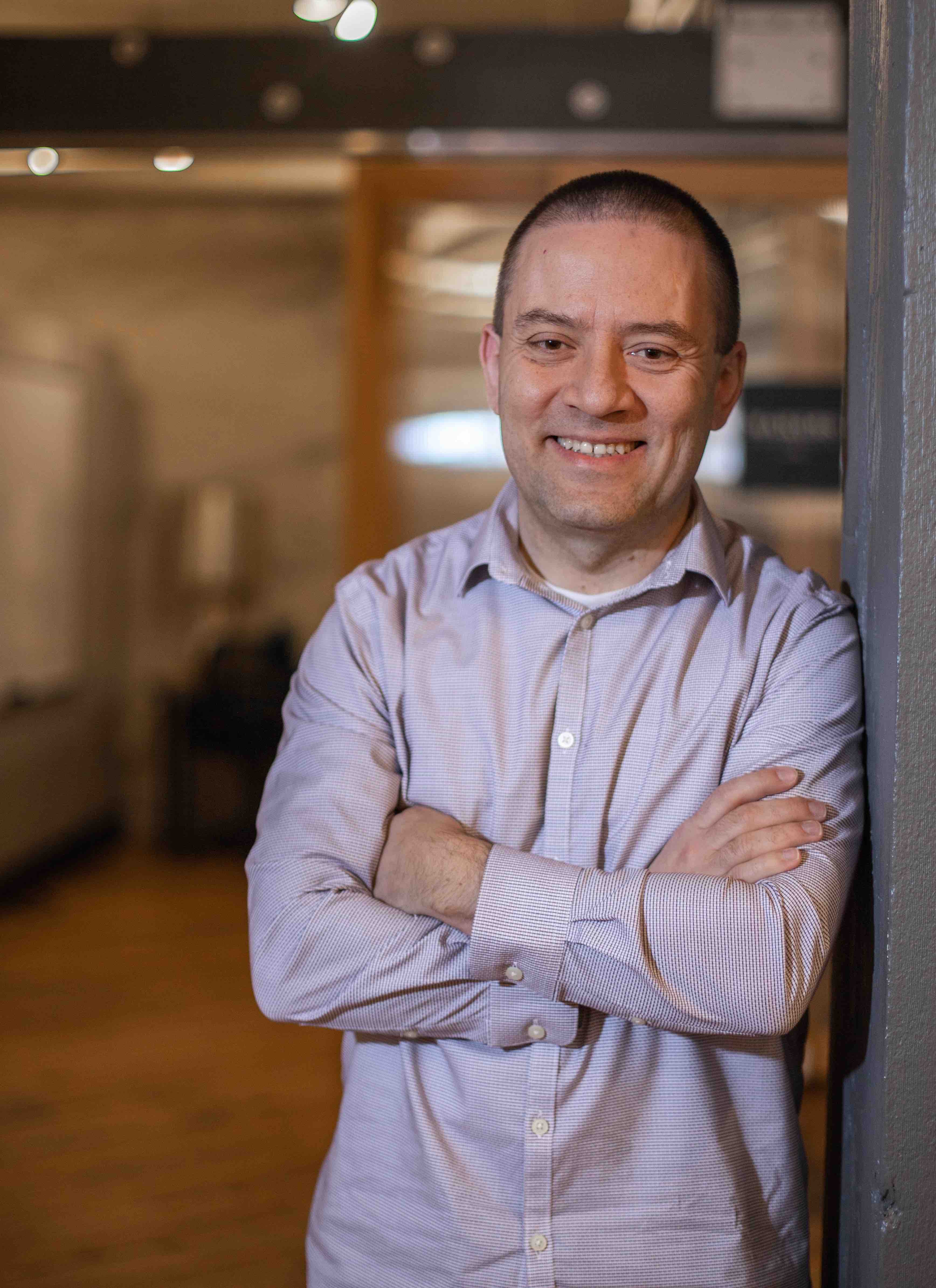 Hi! I'm Nick.
In 2013, I joined Amazon and co-founded Amazon Game Studios in a series of direct pitches to Amazon's CEO, Jeff Bezos. Amazon has since invested more than one billion dollars in the gaming space, by acquiring the game-streaming platform Twitch, developing its own 3D game engine (called Lumberyard,) and building top-budget games in its internal studios.
I also became an Amazon Bar Raiser, one of that small number of Amazonians who decide whether the company should hire a job candidate or not. During my Bar-Raiser tenure, I interviewed more than 350 job applicants and determined whether they raised the Amazon hiring bar.

In 2018, I left Amazon and $1M+ in deferred stock compensation to start a new company: Amazon Bound, to help prepare job applicants to interview effectively with Amazon. The future is now. This is the time to be a dragon.
Frequently Asked Questions
Is this a coding workshop?
No. This is not a coding workshop. We offer a mock technical interview as an added option, but in general, the workshop focuses on effective behavioral interviewing techniques and how they apply to the Amazon interview. If you are a programmer looking to prepare for the coding/functional Amazon interview questions, we'd suggest you try Triplebyte. Triplebyte will take you through a thorough interview process to certify and test your technical skills. They will also provide feedback on what they think your strengths and weaknesses are.
Applicants for which Amazon groups would benefit from taking this workshop?
The workshop would benefit the interview preparation of applicants for any Amazon full-time team. We prepare candidates across all Amazon groups and departments, including Amazon Web Services (AWS), Amazon Retail Marketplace, Amazon Prime, Alexa, Amazon Studios, Amazon Game Studios, and others.
Applicants for which Amazon job functions would benefit from taking this course?
The workshop would benefit the interview preparation of applicants for any Amazon full-time open job requisition. We prepare candidates across all Amazon job families, including Software Development Engineer (SDE), Product Manager, Program Manager, Solutions Architect (SA), Finance, Legal, Sales, Account Management, Business Development, Marketing, and others.
When does this workshop start and finish?
Your instructor will book a time that works best with your schedule. By enrolling in this workshop, you have also gained lifetime access to "The Essential Course to Prepare for the Amazon Interview." It is important that you complete the material from this course, prior to the start of the workshop, which will help you hit the ground running and have successful workshop experience. You will find this preparatory course content (video lectures, quizzes, and assignments) in the PRE-WORK section of the workshop curriculum. Thank you!
Do I have to prepare anything in advance of the workshop?
Yes. You need to complete the following preparatory work prior to the beginning of the workshop: 1) email your latest resume to the instructor; 2) email an open Amazon job requisition to the instructor, for which you want to interview; and 3) complete the preparatory content (video lectures, quizzes, and assignments) in the PRE-WORK section of the workshop curriculum.
What if I am unhappy with the workshop?
We would never want you to be unhappy! If you are unsatisfied with your purchase, contact us within 30 days of the end of the workshop and we will give you a full refund.
Interview preparation for motivated people