If I asked you, right now, what was your most valuable asset… How would you respond? Would you tell me it's your home? Or your 401k? Your bank accounts?
I think the answer is simple. If you are younger than 60, your most valuable asset is your Human Capital. What I refer to as Human Capital is the present value of your future professional earnings from the current point in time to the end of your career. Human Capital quantifies your opportunity cost and gives you an unbiased framework to make future tradeoff decisions. Should you start a business? Should you invest in the stock market? Something else?
These are all valid choices, but how about a wholly different option? How about becoming a full-time Amazon employee?
Becoming an Amazonian means that you will get the chance to work on incredibly ambitious projects and build a rewarding professional career (and, as a by-product, earn hundreds of thousands of dollars, maybe a million or more.)
In other words, becoming a full-time Amazon employee is a no-brainer when it comes to investing in your Human Capital. And that is where I can be of service to you: I know Amazon's culture and can share actionable advice to help you get employed there, if you really wanted to take that leap.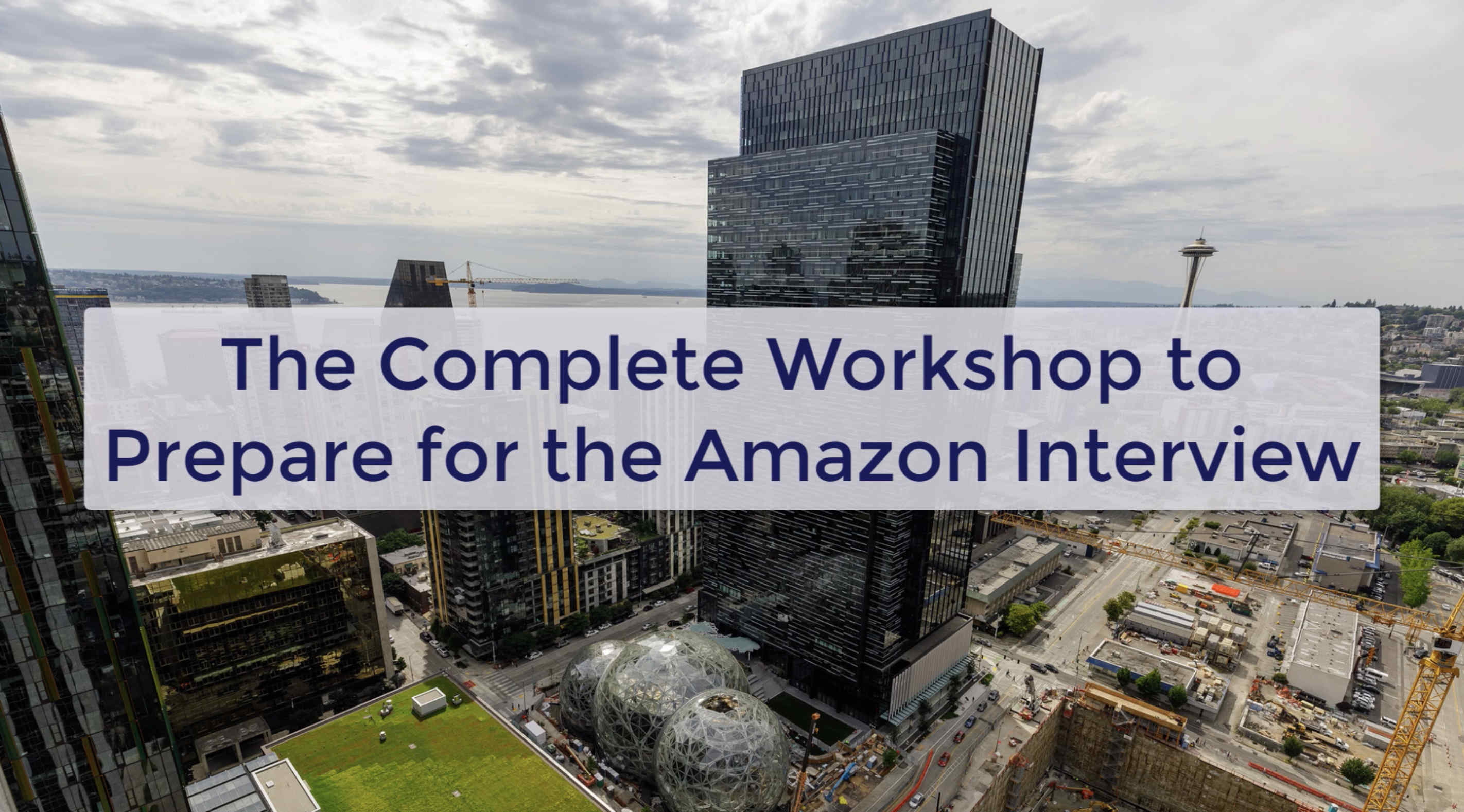 "The Complete Workshop to Prepare for the Amazon Interview" is a laser-focused exercise that will help you prepare and present your professional autobiography in a crystal-clear way that Amazon will understand and appreciate.

More specifically, The Complete Workshop will help you craft your professional experience via Amazon's behavioral SOAR (Situation-Obstacle-Action-Results) interview format. You will participate in Leadership-Principle case studies and describe your top professional accomplishments and failures in the SOAR output. You could elect to enroll in a 1-1 workshop or in a group workshop with other Amazon job candidates like you. No matter the format, you will present your accomplishments in person and learn by doing, with instant feedback of what works and what to improve.

In addition, you will participate in a hands-on exercise of how to effectively prepare the written sample that Amazon expects from senior-level applicants prior to their interview.