This workshop includes:

8 hours of self-paced videos

6 graded quizzes

7 practice assignments with sample responses

Recorded Q&A sessions with other Amazon interview candidates like you

Written feedback for 3 SOAR responses (24-hour turnaround)

Written feedback for your Amazon writing exercise

Phone debrief to answer your questions about our written feedback

2 Leadership Principles case studies

Mock interview with a former Amazon Bar Raiser

Written evaluation of your interview performance with a Hire/No-hire decision

This workshop is most effective when completed over the course of 2+ weeks
Description
If you are younger than 60, your most valuable asset is likely your Human Capital: the present value of your future professional earnings from the current point in time, to the end of your career. Becoming a full-time Amazon employee will transform your life and boost your Human Capital like few other options could. This is where we can be of service to you: we know Amazon's culture and the Amazon interview process, and can teach you an interview mental model to help you excel in your Amazon interview and become an Amazonian.
"The Complete Workshop to Prepare for the Amazon Interview" is a laser-focused exercise that will help you describe and quantify your professional career in a crystal-clear way that Amazon will understand and appreciate. You will go through a deeply customized Amazon interview preparation and craft your responses in Amazon's behavioral SOAR (Situation - Obstacle - Action - Results) interview format. You will participate in Leadership-Principle case studies and describe your top professional accomplishments and failures in the SOAR output.
You will also undergo a mock interview with a former Amazon Bar Raiser, asking you real Amazon interview questions, and followed by a written debrief evaluation with a Hire/No-hire decision, based on your performance.
As an optional add-on for technical candidates, a former Amazon employee from your functional track (SDE, SDM, SA, TPM, etc.) and seniority level, will interview you with relevant Amazon interview questions for your respective function.
Instructor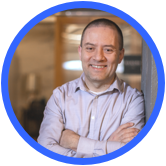 Nick Dimitrov is a former Amazon Bar Raiser, one of a small and select number of Amazonians who decide whether the company should hire a job candidate or not. He has interviewed more than 350 job applicants and determined whether they raised the Amazon hiring bar.
Frequently Asked Questions
Is this a coding workshop?
No. This workshop is not a coding workshop. This workshop focuses on effective behavioral interviewing techniques and how they specifically apply to the Amazon interview process. If you are a programmer looking to prepare for the coding/functional Amazon interview questions, we'd suggest you try Triplebyte. Triplebyte will take you through a thorough interview process to certify and test your technical skills. They will also provide feedback on what they think your strengths and weaknesses are.
Applicants for which Amazon groups would benefit from taking this workshop?
The workshop would benefit the Amazon interview preparation of applicants for any Amazon full-time team. We prepare candidates across all Amazon groups and departments, including Amazon Web Services (AWS), Amazon Retail Marketplace, Amazon Prime, Alexa, Amazon Studios, Amazon Game Studios, and others.
Applicants for which Amazon job functions would benefit from taking this workshop?
The workshop would benefit the interview preparation of applicants for any Amazon full-time open job requisition. We prepare candidates across all Amazon job families, including Software Development Engineer (SDE), Product Manager, Program Manager, Solutions Architect (SA), Finance, Legal, Sales, Account Management, Business Development, Marketing, and others.
When does this workshop start and finish?
The workshop starts now - please email us when you complete the self-paced portion of the workshop to discuss how we proceed to the live portion of the workshop.
Do I have to prepare anything in advance of the live sections of the workshop?
Yes. You need to complete a certain amount of pre-work that will likely take you several days to finish. You will find the specific pre-work deliverables listed in the workshop curriculum after you enroll.
How long do I have access to the workshop?
How does lifetime access sound? After enrolling, you have unlimited access to this workshop for as long as you like - across any and all devices you own.
Compare Courses
Essential
Premium

Best Hiring Outcomes

Premium Plus
Platinum
Video lectures
Graded quizzes
Interactive practice assignments
Recorded Q&A sessions
Personalized written feedback for 2 SOAR responses
Phone debrief to answer questions about our written feeback
Personalized written feedback for the Amazon written assignment
Personalized written feedback for 1 additional SOAR response
Interactive live workshop
Amazon Bar Raiser mock interview
Hire/No-hire interview evaluation
Simulated interview loop
Simulated interview debrief
Coaching session
Find out more
Find out more
Find out more
Koalanda LLC d/b/a Amazon Bound and any products or services offered by Amazon Bound and its affiliates do not belong to, and are not affiliated with, Amazon.com, Inc. or any of its subsidiaries or affiliates (collectively "Amazon") in any way. Amazon does not endorse Amazon Bound or our products or services in any way.